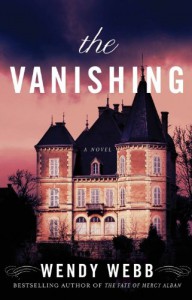 Julia bishop is recently widowed by her husband's suicide. His death left her penniless and in serious legal trouble due to his Ponzi scheme gone wrong. She wishes nothing more than to be able to disappear and forget all about her husband's scheme and all the people including friends and family that he hurt. When a stranger shows up at her door with the unusual offer of being able to make that exact thing happen Julia is apprehensive, yet intrigued. The only thing Julia needed to do was be a companion to the man's mother, Amaris Sinclair. Amaris Sinclair was a well-known author of horror stories who, unexplainably, stopped writing and now the whole world believed she was dead. When Julia decides to accept the offer and arrives at Havenwood, the estate on the shores of Lake Superior, strange things happen right from the start.
A gothic mansion, a strange séance very long ago, strange whispers, locked rooms, an eccentric matriarch and a couple of handsome men … what's not to like about this book? It has its share of shivers and surprises but without being ghoulish and gruesome. The book is quite clever, with some very interesting red herrings, twists and turns. Several times, just as I thought I had it all figured out, I was surprised to find I may have jumped to conclusions?
If it's a dreary afternoon and you are in the mood for a good old-fashioned ghost story, this book fits the bill. This book is an example of what Wendy Webb does best … 20th century gothic horror … spine tingling without graphic gore. My only complaint? I would have been quite happy had Ms. Webb not included the final chapter.